Integrate Brekeke CCS with Zoho - Use Zoho Widget
<Zoho widget>    

1. Integration
Step1. Setup Brekeke PBX and Brekeke CIM
Setup Brekeke PBX and Brekeke CIM. Other products of Brekeke CCS (Brekeke CRM, Brekeke CA, Brekeke RFS) are optional.
*In order to integrate with Zoho CRM, Brekeke CIM need to allow https connection with 443 port from Internet.
Step2. Set "Brekeke Contact Center Suite" enable.
In Zoho CRM Marketplace, Select "Brekeke Contact Center".
Step3. Set Bridge page's URL in Brekeke CIM
In Brekeke CIM, for user groups that the users who also use Zoho CRM belong to, in order to enable "Brekeke CIM Zoho Bridge", set a bridge page's URL at [Group]  > [Edit Group] > [General] >[URL].
https:// <Your Brekeke CIM's address> /cim/apps/zoho/index.jsp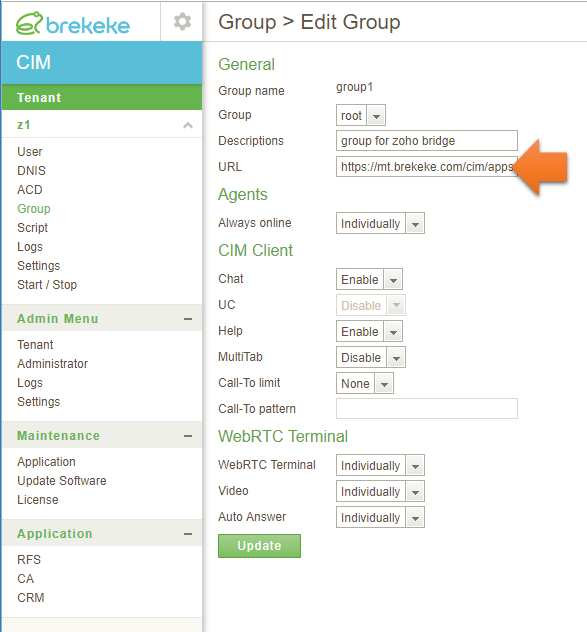 2. How to login Brekeke CIM and Zoho CRM
Step1. Login Brekeke CIM.
Login Brekeke CIM with your account.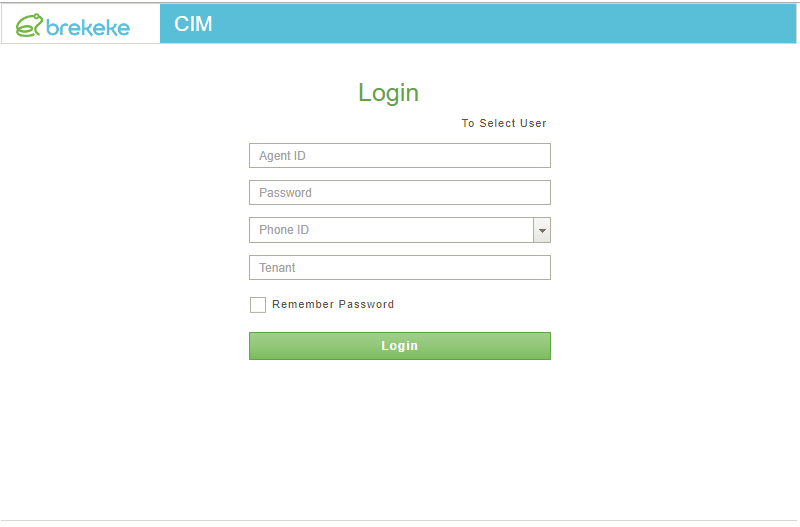 Step2. Click a "Login" link at the Zoho CRM bridge page.
After login Brekeke CIM, the following page is shown. Click "Login" link.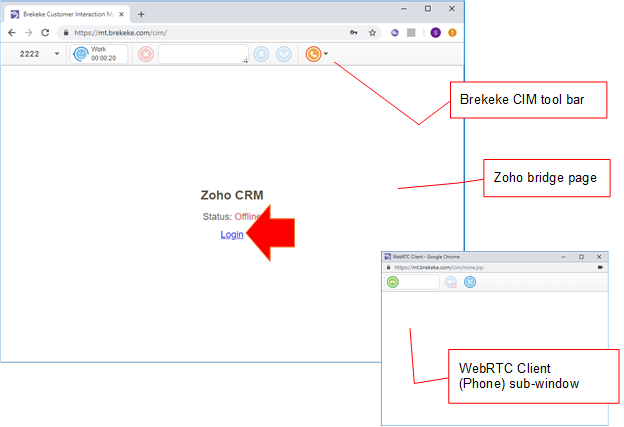 Step3. Login Zoho CRM. 
The Zoho CRM login page is shown. Enter your email address and password. Click the "Sign In" button.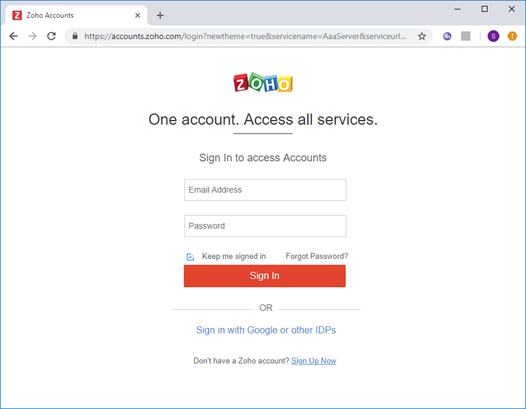 Step4. Click the "Accept" button. 

Step5. Click the "Open Zoho CRM in a new window" link.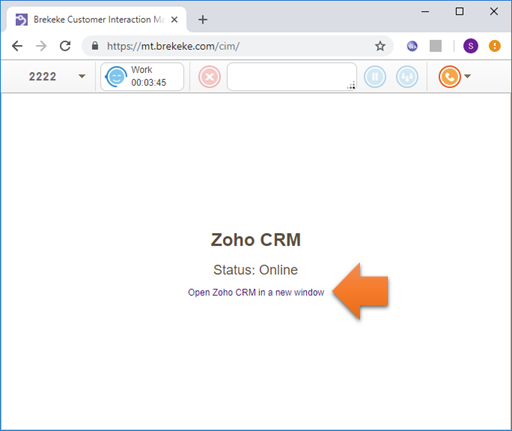 Step6. Zoho CRM is displayed.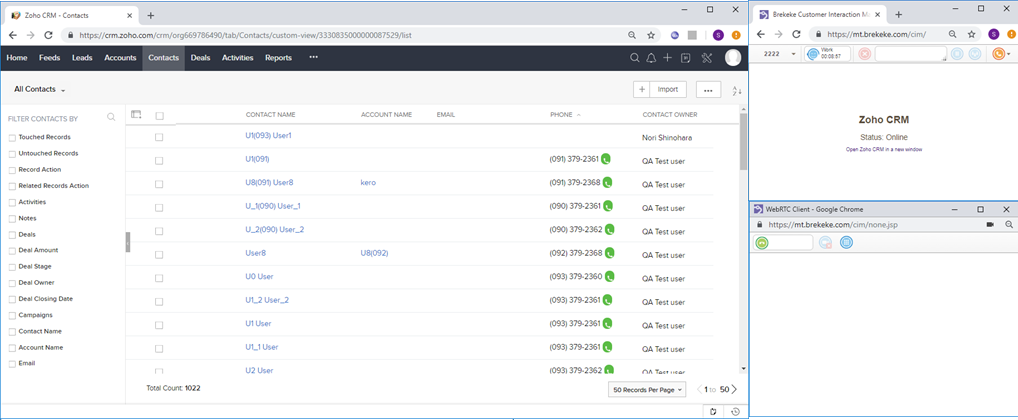 IMPORTANT
Zoho CRM doesn't allow multiple devices, only the primary phone.
In Zoho CRM integration, using simultaneous ring is not supported.
Use ACDs or Call Hunting groups instead of Simultaneous Ring groups.
Multi-tab feature of agent at Brekeke CIM can not be used with Zoho.