Integrate Brekeke CCS with Zoho - Use Brekeke Widget
Brekeke Contact Center Suite widget for Zoho is available on Brekeke CCS version 2.7.5.10 or later.
<Brekeke CCS widget for Zoho>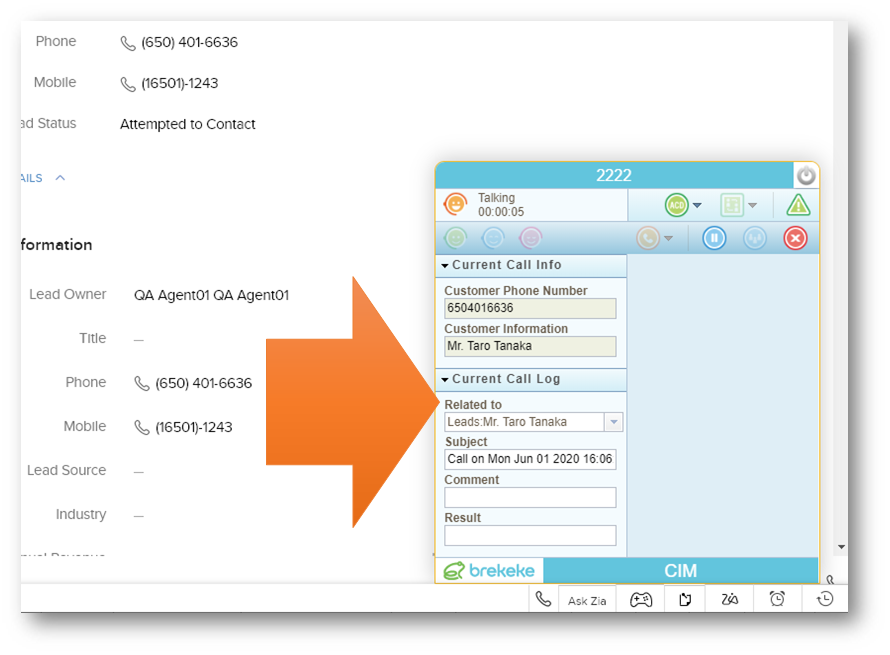 Prerequisite:
Setup Brekeke PBX and Brekeke CIM. Other products of Brekeke CCS (Brekeke CRM, Brekeke CA, Brekeke RFS) are optional.
*In order to integrate with Zoho CRM, Brekeke CIM needs to allow https connection with 443 port from Internet.
Setup:
1. At Zoho CRM, install the "Brekeke CCS" Extension.
2. After Installation, click the telephone button on the bottom of the page to open the Brekeke Contact Center Suite(CCS) widget.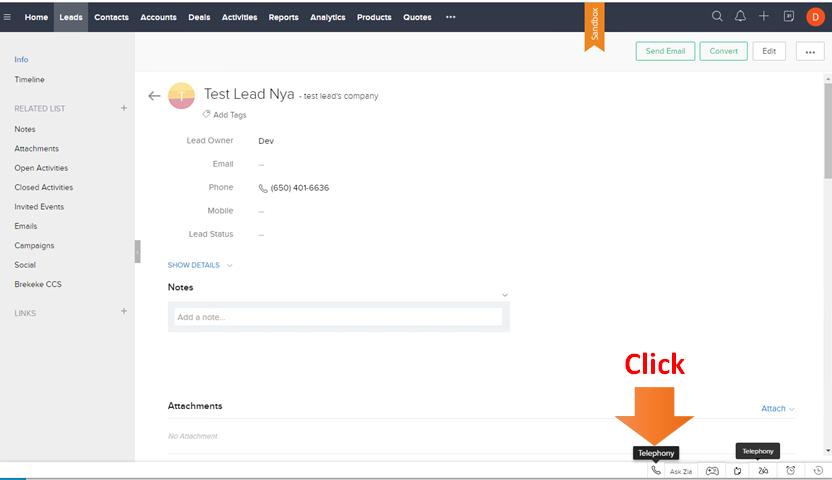 3. At first time, in order to integrate with your Brekeke CCS system,  you need to enter your Brekeke CIM URL.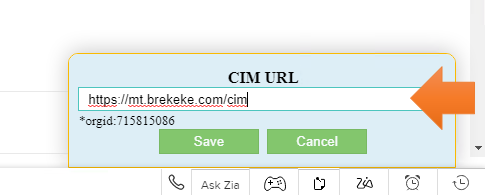 4. At the widget, log in Brekeke CIM with your Brekeke account.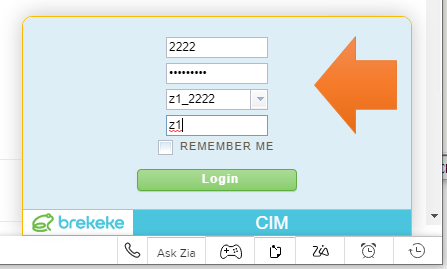 5. Brekeke CCS widget can be used!
You can make calls with the widget or by clicking phone buttons at Zoho CRM.